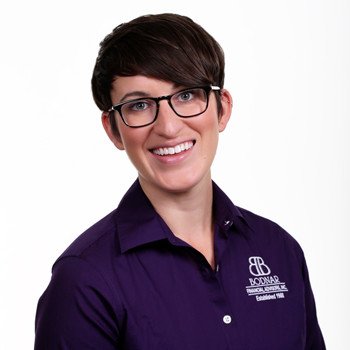 Jackie Webster
Director of Marketing
Email: jackie@bodnar.net
Phone: 973-966-6939

Jackie Webster is responsible for growing the company's digital presence, which includes blogging, social media, email marketing, creating financial education materials, and designing the infamous Bodnar Financial client birthday cards.

Jackie spent almost 6 years in Washington, D.C. as the director of communications for FreedomWorks, where she led outreach efforts to print and broadcast media outlets, promoted national events and book tours, wrote press releases and op-eds, and crafted the organization's messaging points for all issue positions and breaking news.

Jackie graduated from Madison High School in 2005 as an Academic All-American in girl's lacrosse, and from Bucknell University in 2009 with a B.A. in Psychology and a minor in History. She earned a dual MBA/MA Communication degree from Johns Hopkins University.

When she's not working, you can usually find Jackie outside hiking, shaking her head at the Oakland Raiders franchise, or relaxing at home with her husband Sam, son Sam Jr., two cats (Polly and Phoebe), and two water turtles (Sonic and Tails).