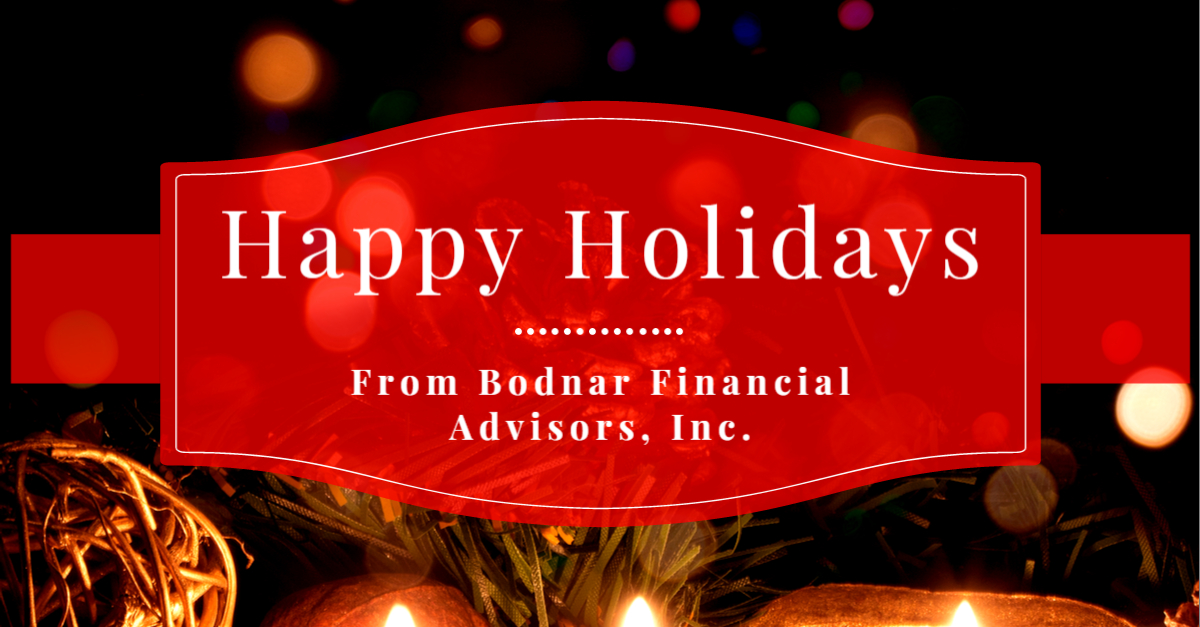 Valued Clients, Family, and Friends,
Attached are a few reflections as we say goodbye to the glorious year of 2016.
The Bodnar Family has a lot to be grateful for this year:
–  We celebrated Jeanne's birthday and 20th year with Bodnar Financial with dinner at the Four Seasons in New York City
–  Not one, but TWO Bodnar kids entered into the holy sacrament of marriage
–  Karen and I celebrated 32 years of the same sacrament
–  My grandson learned to talk (and hasn't stopped since…)
–  Both of my parents and Karen's mother still blessed us with their presence
–  Lorraine, Karen and I will begin the New Year with a tour of Israel in celebration of Lorraine's 15th anniversary working with Bodnar Financial
The holiday season can get pretty hectic with last-minute cooking, cleaning and gift buying….
-BUT-
All the more reason to take a 5-minute break, sit by a warm fire, count your blessings, and enjoy this white paper.
A Common Stock Christmas Carol
Could I possibly end this any other way than as Tiny Tim said?
"A Merry Christmas to us all! God bless us, every one!"
The opinions expressed in this material do not necessarily reflect the views of LPL Financial and are for general information only and are not intended to provide specific advice or recommendations for any individual. All performance referenced is historical and is no guarantee of future results. All indices are unmanaged and may not be invested into directly.