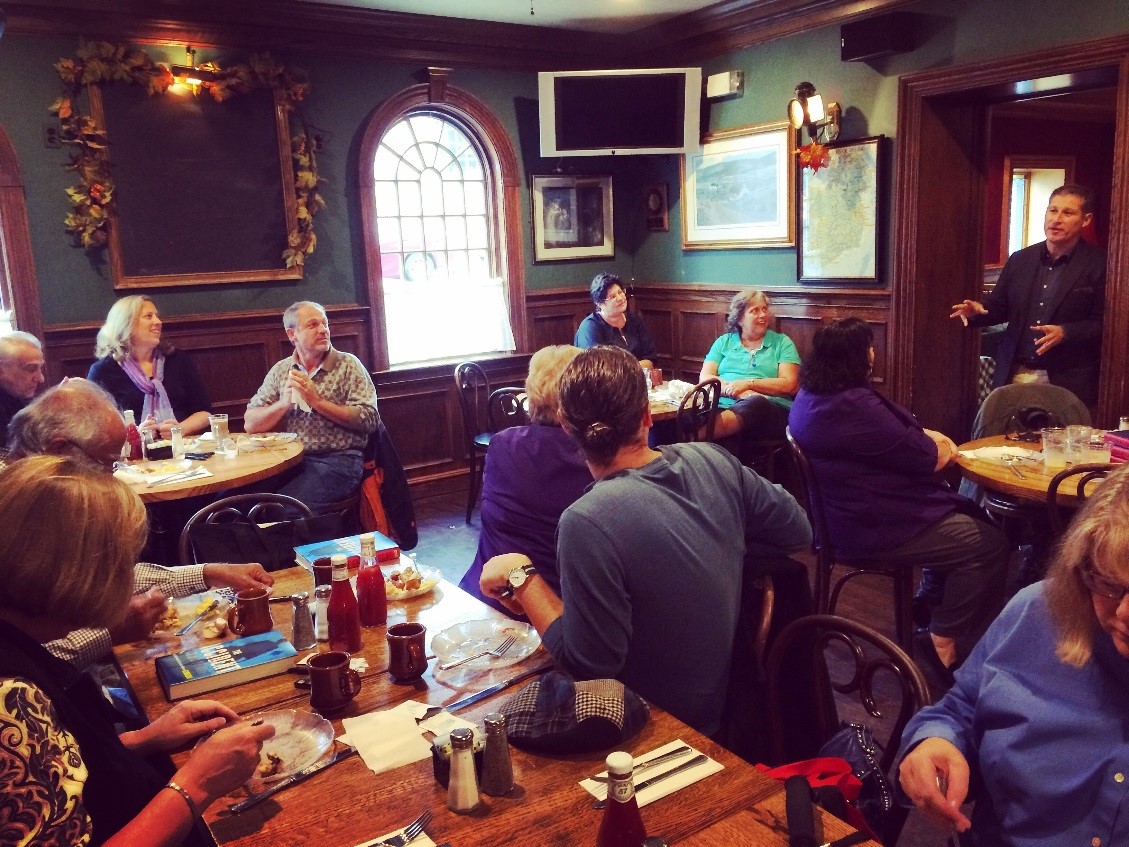 It's time again for the Morristown Festival of Books!
Over 25 people joined us last year at the Dublin Pub to eat breakfast and meet NYT best-selling author, Chris Pavone.
This year's author announcement is coming soon, but write these details down in your calendar in the meantime:
EVENT: Author breakfast, including a meet-and-greet/book signing followed by the author's event speech
DATE: Saturday, October 1, 2016
TIME: 9:30am- 12:30pm ET
PLACE: Dublin Pub, 4 Pine St, Morristown, NJ 07960
You can see pictures from last year's event with New York Times best-selling author Chris Pavone below:
The opinions expressed in this material do not necessarily reflect the views of LPL Financial and are for general information only and are not intended to provide specific advice or recommendations for any individual. All performance referenced is historical and is no guarantee of future results. All indices are unmanaged and may not be invested into directly.