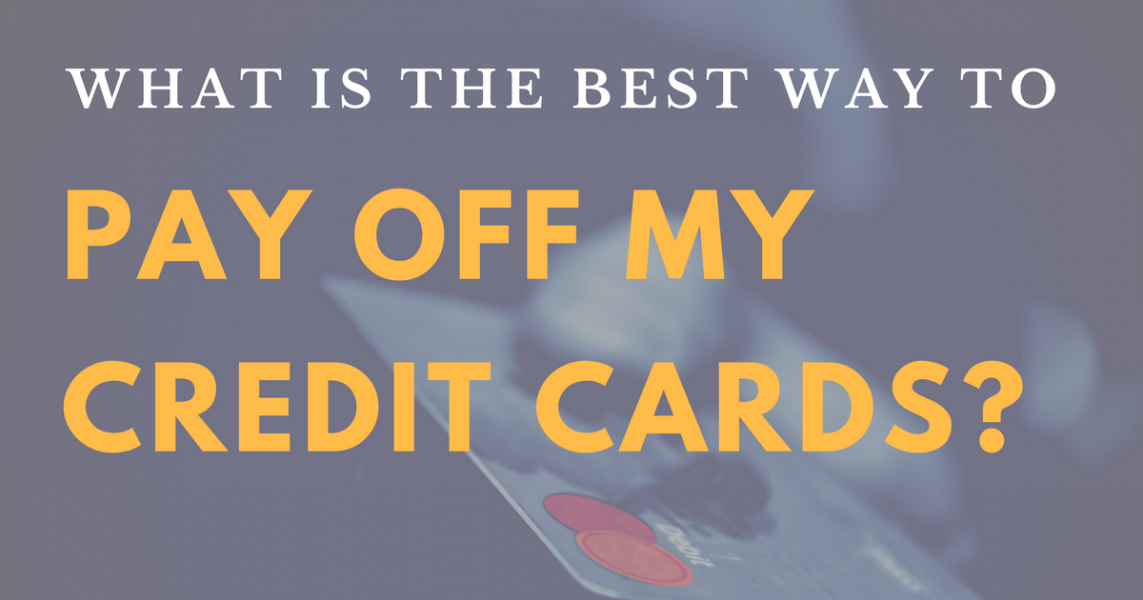 If your credit card balance gives you the night sweats, you're not alone. American households averaged over $16,000 in credit card debt in 2016. Holding on to large amounts of credit card debt strains relationships, raises anxiety levels, and stands in the way of achieving life goals.
Ain't nobody got time for that.
Here are some things you can do right now to pay off your credit cards, once and for all:
1) Assess the situation.
When is the last time you ran a credit report and checked your credit score? If the answer is more than one year, it's time.
Be sure to scan your credit report for any suspicious activity. If you see a credit card opened in your name that you don't recognize, it might be fraudulent. In other words, somebody could be racking up credit card debt in your name without you knowing it. So check your credit report!
2) Make a list of every credit card you own.
Organization is key to paying off credit card debt. Make a list of all the credit cards in your name, including retail accounts (like a Macy's card). Include columns for each card's interest rate, payment due date, and outstanding balance.
*This post doesn't address student loans, but we will be. Stay tuned.
Pro Tip: Add those payment due dates as monthly recurring events in your calendar, so you don't get slapped with a late fee. Missing a payment is akin to lighting your money on fire, and nobody wants that.
3) Focus on paying off the card with the highest interest rate.
General rule of thumb: whichever card has the highest interest rate, pay that off first. You should be paying the minimum balance on all your other credit cards in the meantime, but focus your big principal payments on a single card at a time.
Like most things in life, there are always exceptions to the rule. You might want to pay off the card with the lowest balance first, just to feel a sense of accomplishment. This strategy could mean paying more interest in the long term, but hey- whatever keeps you motivated, right?
No matter which of the two strategies you choose, you should still make the minimum payments on all your cards, and focus on one card at a time.
4) Pay more than the minimum payment.
Lenders don't offer minimum payments as a courtesy. Paying the bare minimum leaves you paying a LOT more interest in the long-term. Make sure you are paying off principal (aka. the actual amount of debt you owe), not just the interest. The more you can pay down in principal, the less you will pay in the big picture.
5) Consider debt consolidation.
Consolidating your debt means combining your high-interest credit card balances into one large balance with a lower interest rate. This would allow you to pay down your debt faster, while paying less total interest.
Sound too good to be true? It depends.
Debt consolidation only makes financial sense if the savings from the lower interest rate is bigger than the transfer fee. (The transfer fee is the "cost" of moving your money from one card to another.)
Before you consolidate, consider this. Interest rate math doesn't lie, but financial facts take a backseat to human nature. What does this mean? Different debt payment strategies work better for different financial personalities.
The Harvard Business Review found that "pooling debts into a single larger one…can actually be demotivating and could slow progress in repayment." If you are the kind of person who is fueled by small victories, you might want to skip the debt consolidation and watch those credit card balances disappear one by one.
6) Meet with a Certified Financial Planner®.
Credit card debt isn't an event, it's a consequence. To avoid racking up debt all over again, you need to take an honest look at your lifestyle and spending habits. This is where a financial advisor comes in. A Certified Financial Planner® (CFP®) can help you develop short and long-term strategies that work best for your financial personality.
We want to help you succeed with your debt management goals. Schedule a FREE consultation with Bodnar Financial to get started.
You don't have to be a millionaire to have a financial planner. Today is the day to start planning for your family's future.
The opinions expressed in this material do not necessarily reflect the views of LPL Financial and are for general information only and are not intended to provide specific advice or recommendations for any individual. All performance referenced is historical and is no guarantee of future results. All indices are unmanaged and may not be invested into directly.