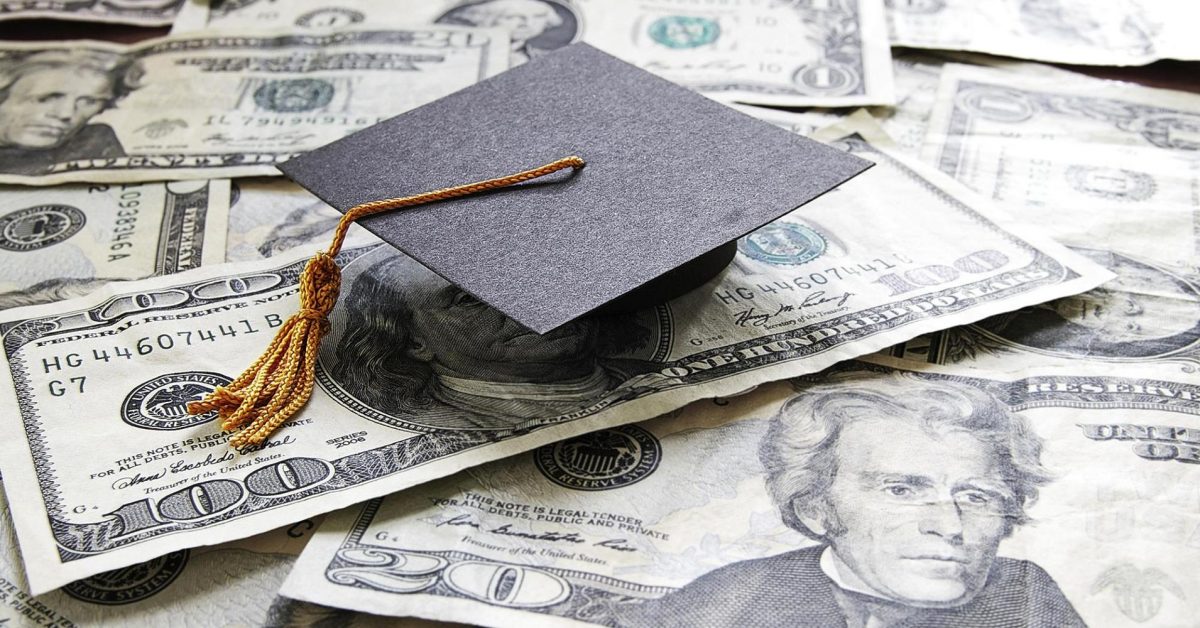 The Public Service Loan Forgiveness program (PSLF) was established in 2007 under President George Bush to relieve Americans of student debt. Since the program was signed into law, well over 500,000 graduates have built their student loan repayment plans around the forgiveness program.
To qualify, candidates must make 120 income-driven student loan payments, and complete 10 years of employment in an eligible service, non-profit, or government field. The criteria are very specific, and there is no wiggle room.
The reward for following these rigorous criteria is complete student loan forgiveness. The PSLF participant's remaining debt balance would simply disappear- in theory.
Candidates have taken a big financial risk waiting to qualify for this program. Some may have had the opportunity to accept a higher paying job in the private sector, but turned it down to stay PSLF compliant. Others could have made more aggressive principal payments, or consolidated/refinanced their loans, but instead chose an income-driven repayment plan to stay compliant with the PSLF program.
All this, with no written guarantee that the government would forgive their loans. The federal loan servicer, FedLoan Servicing, has reportedly been sending out letters to candidates that suggest future eligibility for the program. Candidates have been checking in with the Department of Education year-to-year to confirm their eligibility, filling out Employment Certification Forms. But at the end of the day, that is all just talk. And as they say, "talk is cheap."
Fast forward to October 2017, ten years since the start of the program. Thousands of candidates are anxiously filling out their Public Service Loan Forgiveness forms to see if the government will keep its promise.
So far, not so good.
The Department of Education is already getting sued by a group of lawyers and the American Bar Association for rescinding employer qualifying statuses without properly notifying the affected candidates.
The Attorney General of Massachusetts filed an enforcement action against FedLoan Servicing, accusing the company of mismanaging application processing, overcharging students thousands of dollars in payments, and unjustly putting accounts into forbearance (which doesn't qualify for PSLF).
A young woman recently discovered, after 10 years of payments, that only a single year of payments qualified under the program. An Oklahoma public school teacher was misinformed about her loan eligibility, and ultimately rejected by the program. While she made 10 years of income-driven repayments, her debt grew from $37,000 to more than $75,000.
This chilling anecdote from Forbes.com explains everything you need to know about anxiety surrounding the PSLF program:
"My debt was $30,000 when I graduated. My payments have always been income-based and I've never defaulted," one nonprofit employee in Missoula, Montana who joined the forgiveness program six years ago wrote in a message to SDC.  She cannot survive financially, she says, without the loan forgiveness program. "I have been paying that $30,000 for 25 years and [through compounding interest] it has grown to an impossible $280,000 balance…This is legal loan-sharking."
This is no joke. Sacrificing higher salaries and holding onto unnecessary debt (ultimately for nothing) will delay hundreds of thousands of young Americans from retirement planning, buying a house, or even starting a family.
If you are thinking about funding a college education with student loans, make sure you have a long-term financial plan. At the end of the day, the name on the debt isn't Uncle Sam's… it's yours.
These are the opinions of Bodnar Financial Advisors, Inc. and not necessarily those of Cambridge, are for informational purposes only, and should not be construed or acted upon as individualized investment advice. Indices mentioned are unmanaged and cannot be invested into directly. Past performance is not a guarantee of future results.