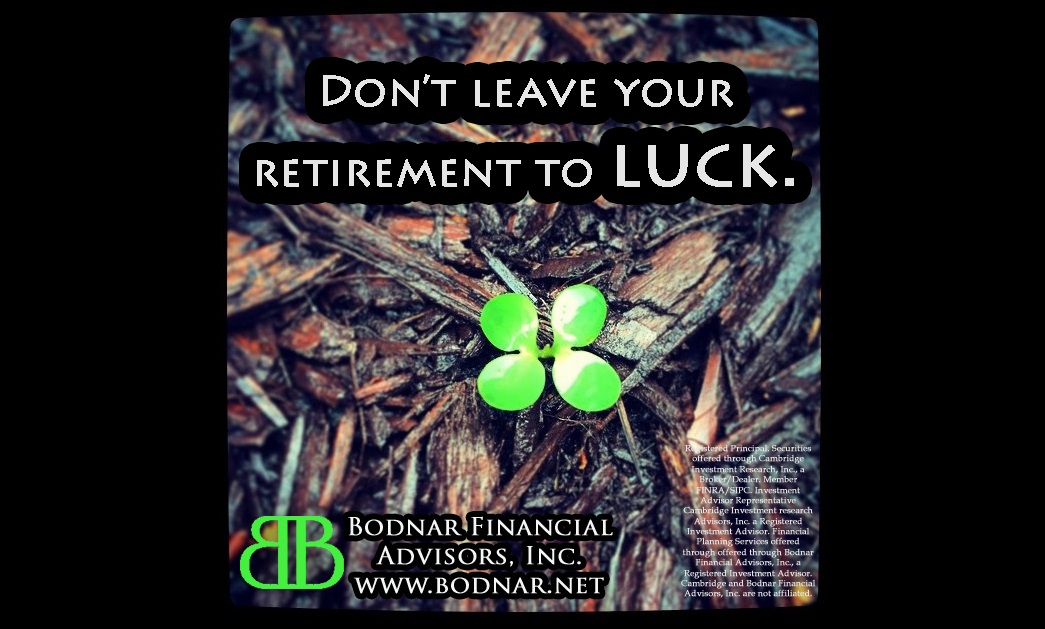 Planning a comfortable retirement involves more than just good luck!
Did you know:
According to Pew Research, the number of Americans over the age of 65 will almost double by the year 2050. Over 70% of Americans under the age of 65 believe they will receive less Social Security benefits than the government promised, or no benefits at all.
A joint study by the Insured Retirement Institute and the Center for Generational Kinetics found that 60% of Millennials believe retirement planning is harder than sticking to a diet or exercise regimen.
No matter what your age is, planning for retirement doesn't have to be this hard. Working with an advisor to develop a plan and making small changes in financial habits can be a game changer when it comes to securing your financial future.
Our office provides resources for individuals and couples looking to develop a retirement lifestyle plan, estimate their Social Security benefits, open and/or roll over 401(k) and IRA plans, discuss pension and Simplified Employee Pension plans, develop a recession strategy, develop an estate or business succession plan, and more.
Enjoy St. Patrick's Day today, but give the office a call tomorrow to discuss making a custom plan for your retirement!
The opinions expressed in this material do not necessarily reflect the views of LPL Financial and are for general information only and are not intended to provide specific advice or recommendations for any individual. All performance referenced is historical and is no guarantee of future results. All indices are unmanaged and may not be invested into directly.