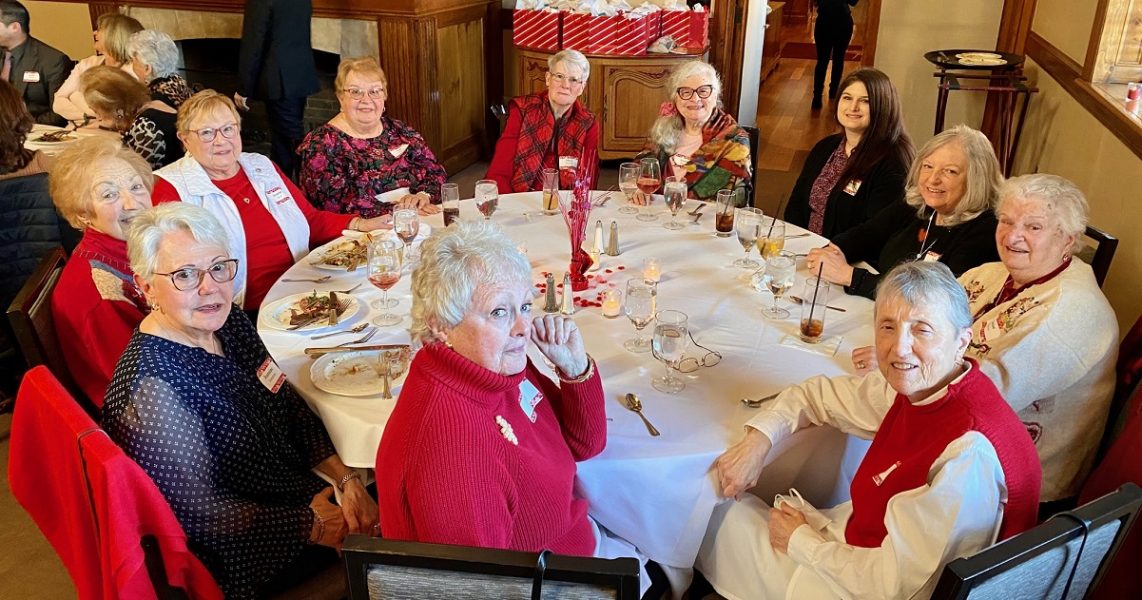 Thank you to all who attended our Valentine's Luncheon! We have proudly specialized in working with widows and single women for more than 30 years, and our annual luncheon is one of our favorite events of the year.
It's a simple thank-you to our widowed clients for putting their trust in us, and a way to let them know they're in our thoughts during this often emotional holiday.
This year, guests enjoyed an inspiring presentation from the Seeing Eye, a guide dog school located in Morristown, NJ, and the oldest guide dog school in the United States. Each guest went home with sweet treats, German Shepherd-shaped artisanal soap, and a copy of "Love in the Lead: The Miracle of The Seeing Eye Dog," a history of the remarkable men, women, and dogs who formed a truly unique partnership at The Seeing Eye.
Check out some of the pictures from the event below:

The opinions expressed in this material do not necessarily reflect the views of LPL Financial and are for general information only and are not intended to provide specific advice or recommendations for any individual. All performance referenced is historical and is no guarantee of future results. All indices are unmanaged and may not be invested into directly.