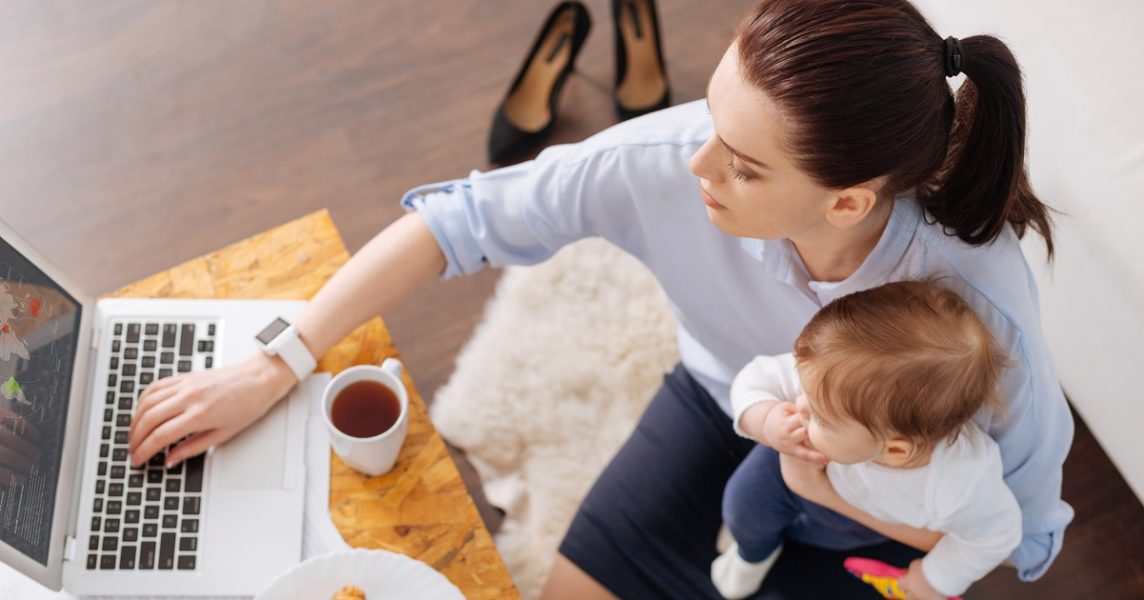 George Orwell once said, "Every generation imagines itself to be more intelligent than the one that went before it, and wiser than the one that comes after it." I think of this quote every time I read a click-bait headline about millennials not saving enough for retirement.
The latest round of millennial money-shaming was sparked by a 2018 survey conducted by Lendedu.com, which found that 27% of millennials (ages 22-37) spend more money on coffee than putting money away for retirement savings and investments. The survey sample was 1,000 people.
According to the data, 37% of millennials are not saving for retirement, but those who do are saving an average of $480/month through their 401(k), savings, or another method.
Another GoBankingRates survey found that 46% of millennials (age 18-24) have no money in their banking accounts. (For the record, that's about the same amount of money I had in my bank account at 18 years old.)
The 24-hour news cycle and its echo chamber of pundits were quick to pounce on the financial carelessness of these young Americans. This should not come as a surprise, as experts predict 'judging people on the internet' will surpass the sport of baseball as America's favorite pastime by 2020.
Even so, I think it might be time to stop beating up millennials about money. As a Certified Financial Planner™ to several younger clients and the father of two millennials, I have put together a few humble observations in defense of America's most criticized generation:
1) Let's all take a deep breath.
Millennials aren't facing a retirement crisis because they purchase too much coffee, or avocado toast, or doggie sweaters, or whatever the kids happen to be doing these days. In fact, the word "crisis" should not even apply. They aren't old enough to be having a retirement crisis. Being a 55-year-old with no retirement savings or investments? Now that is a crisis.
2) Millennials are not buying homes and saving for retirement like their parents did, because they are nothing like their parents.
I repeat: Millennials act differently from Baby Boomers because they ARE different from Baby Boomers.
In our late teens and early twenties, Baby Boomers were doing the same thing all young Americans do, we worked just hard enough to have enough money to buy beer and gas up the car. Boomers enjoyed these freewheelin' years without the burden of thousands of dollars of student loan debt, by the way.
When Boomers decided it was time to start "adulting," we cut our hair, bought suits, found a job at a company we would stay at for the better part of 40 years, got married, bought life insurance, and bought a house. Most of us never saved a penny for retirement. When it came time to collect our gold watches and retire, we relied on Social Security and company pensions.
I have yet to meet a millennial that intends to stay in the same job for the rest of their life. It's getting harder to find a millennial that plans to live in the same state for their entire life. They are living in dual income households, embracing the gig economy, and using technology to work remotely. They tend to value flexibility and fulfillment over financial compensation. They have changed the rules of the job market, and traditional retirement planning strategies have failed to catch up with them.
3) Financially speaking, millennials had to grow up fast.
The older end of this generation took out mountains of student debt and graduated at the height of the financial crisis. Some of these young adults were promised jobs at companies that had folded by the time they even got a diploma. Graduates without a job moved back home, where they witnessed parents getting laid off, homes going into foreclosure, and empty storefronts appearing on Main Street.
The Life Lesson learned: you can't have true job security without multiple income streams. The "gig economy" was not invented because millennials are unwilling to commit to a career. It was invented as a safeguard against the structural failure of traditional full-time employment.
4) Millennials have more to think about when it comes to retirement planning.
Boomers are sprinting through retirement savings. For millennials, it's going to be a marathon. While the previous generation died around 65-75 years of age, the Millennial generation should expect to live to 100.
Millennials put a greater focus on disease prevention and wellness, which should help them reduce medical costs down the road, but they should still count on needing long-term care in their old age. About 80 percent of millennials don't believe Social Security benefits will be around to help them in retirement.
They want to be financially independent in retirement, but there has been almost ZERO financial education to help them figure out a path to achieve this goal. They are hungry for knowledge on this subject, and incredibly frustrated to hear that the secret to retirement is to "spend less on Starbucks."
My Advice to Millennial Clients
Every time I meet with a young family, I can't help but think to myself, "Man, I wish I could trade places with these kids and start all over again- the things I would do differently!"
Then I catch myself and think: "What am I, nuts?" Getting your life together, trying to buy a house, starting a family and raising kids is all exhausting. But right now, as a young person, Millennials have the single greatest ally in the history of financial planning- TIME.
Time allows investors to take advantage of compound interest, a beautiful financial phenomenon that allows investments to grow exponentially over time.
If you invest $500/month at a 6% annual return for 40 years, you can build up a nest egg of $1 million. That's right- you pay $240,000 total and get $1 million at the finish line. That's compound interest working for you while you're not looking.
(FYI: The average return of the S&P 500 since 1926 has been 10.2% per year. Plug that into the same equation, and you can accumulate up to $3.3 million in 40 years.)
Important: Your savings account does NOT have a 6% rate of return. Not even close. Trying to save for retirement with a standard savings account is akin to hiding your cash under the mattress.
Investing your money allows your savings to grow quickly enough to keep up with inflation, and then some. Bodnar Financial can help you get started.
The opinions expressed in this material do not necessarily reflect the views of LPL Financial and are for general information only and are not intended to provide specific advice or recommendations for any individual. All performance referenced is historical and is no guarantee of future results. All indices are unmanaged and may not be invested into directly.