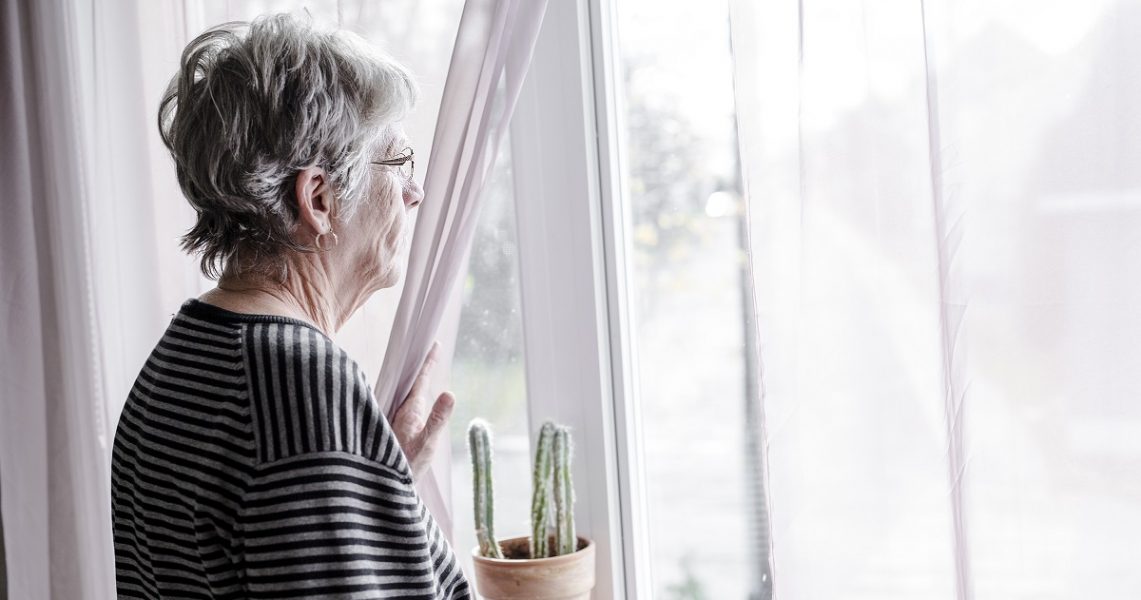 The death of a spouse is emotionally devastating. While the surviving partner is still processing the grief, he or she will be confronted with several financial decisions in the days, weeks, and months following the death.
Survivor planning is fundamentally different from estate planning. You are no longer dealing in hypotheticals, you are dealing with real and immediate needs. To prevent financial woes following the death of your spouse, use this list of financial action items to guide you through the process.
1. Seek professional advice from a Certified Financial Planner™ professional
 If you were already working with a financial planner, now is the time to give him/her a call. A trusted financial advisor can be an excellent sounding board for your concerns and can personally walk you through each action item on this list.
If you are shopping around, be sure the professional has earned a Certified Financial Planner™ designation. This designation means they passed the Certified Financial Planner Board of Standards exam and are licensed and regulated by the CFP Board.
A CFP® professional makes a fiduciary commitment to put clients' needs first and is required to take Continuing Education Credits to stay current on the latest trends and best practices of the industry. You can search online for a Certified Financial Planner™ professional in your area here.
 2. Make the funeral arrangements
 You will need to select a funeral home and make the arrangements in accordance with any requests explicitly laid out by the deceased. The funeral home will provide a certified copy of the death certificate for you. Be sure to ask for multiple copies (at least 10), you will need them later to close accounts and retitle assets.
 3. Find and review the Will of the deceased
 Contact your family attorney to begin settling the estate. Your attorney can help submit your original will to surrogates court and obtain executor certificates to change the titles on the deceased's assets, if necessary. Not every estate is probated, it depends on how the deceased's assets were titled.
 4. Avoid making any major decisions out of impulse
This is a highly emotional time for the surviving spouse. Give it some time before making any major decisions, like selling the house or loaning money to a family member. Making big moves before calculating how much money you will need to maintain your current lifestyle will come back to haunt you.
5. File a life insurance claim, if applicable
Not sure if your spouse had a life insurance policy? Look through old checking account statements to see if there were any payments made to an insurance company. You can also contact the spouse's former employer to see if there was a group policy.
6. Take an inventory of assets and debts
 This is commonly referred to as "marshalling the assets." If you did not manage the books in your household, this part can be very overwhelming. Start by collecting all the financial paperwork you can find: birth and marriage certificates, credit card bills, checking and savings account statements, Social Security cards, car titles, mortgage statements, investment statements, benefits booklets, tax returns, etc.
If it looks important, stick it in a folder and bring it to your financial advisor's office. Your financial planner will also help you open an estate account to gather assets and pay expenses.
7. Pay your immediate bills
Recurring bills (i.e., credit cards, mortgage payments, utility bills, car payments, insurance premiums, etc.) will continue rolling in. If you miss these payments, it could hurt your credit score. While you are paying these bills, update your contact information on the account.
8. Retitle the household assets
This includes retirement investments, bank accounts, car titles, mortgages, etc. Before you transfer the assets to your name, you should meet with a financial planner or estate lawyer. These actions will have tax consequences, so you want to make sure they are done correctly (and strategically).
9. Close unnecessary credit cards and bank accounts
If your spouse had separate credit cards and bank accounts, close them out by providing the companies with a copy of the death certificate. If there is a significant credit card balance on the account, be careful on how you proceed. Making large payments out of impulse may leave you short on liquid cash for your daily living expenses.
If your spouse had any types of insurance policies other than life insurance (auto, health, homeowners, etc.) notify the providers that you will be ending the coverage or transferring the coverage to your name.
10. Notify credit bureaus, Social Security, and the DMV
Notifying these agencies will protect your deceased spouse from identity theft. It also gives you the opportunity to transfer car titles to your name, and collect on your Social Security survivor benefit, if applicable. If your spouse was a veteran, you should also contact the Department of Veterans Affairs to see if you qualify for assistance with burial expenses and/or other benefits.
11. Calculate your monthly cash flow needs
 Your monthly income and expenses have just significantly changed, which means it's time to update your personal balance sheet. How much money do you need to survive?
Start with a list of recurring expenses (i.e., bills you pay on a yearly, quarterly, or monthly basis). Check your credit card statements for gas and grocery bills to figure out their average monthly costs. Next, make a second list of how much money you have coming in the door, including Social Security benefits and investment income, if applicable. These lists should reflect your new circumstances, not the accounts/policies that are being closed or canceled.
If you have more money going out the door than coming in the door: you are in the danger zone. Avoid accumulating debt before it even starts. Speak with a financial planner as soon as possible to re-evaluate your budget priorities.
 12. Update your estate plan
 Spouses normally name each other the power of attorney and executor of their Will. This must be updated to reflect your new circumstances. You will also need to update the beneficiary information on your retirement and investment accounts.
 13. Work with a CPA to file a final tax return
 You have nine months to get this done. A professional can help you obtain relevant tax waivers and minimize the tax burden on the nest egg your spouse left behind.
Still with me? Good.
This list is a very tall order for a person enduring a crisis. Please remember, you don't have to go through this process alone.
Bodnar Financial Advisors, Inc. is a full-service financial planning company that specializes in the management of major life events -including the death of a spouse- for New Jersey families for more than 30 years.
To schedule a free initial consultation with John Bodnar, CFP®, call (973) 966-6939 or send us a message.
These are the opinions of Bodnar Financial Advisors, Inc. and not necessarily those of Cambridge, are for informational purposes only, and should not be construed or acted upon as individualized investment advice. Indices mentioned are unmanaged and cannot be invested into directly. Past performance is not a guarantee of future results.