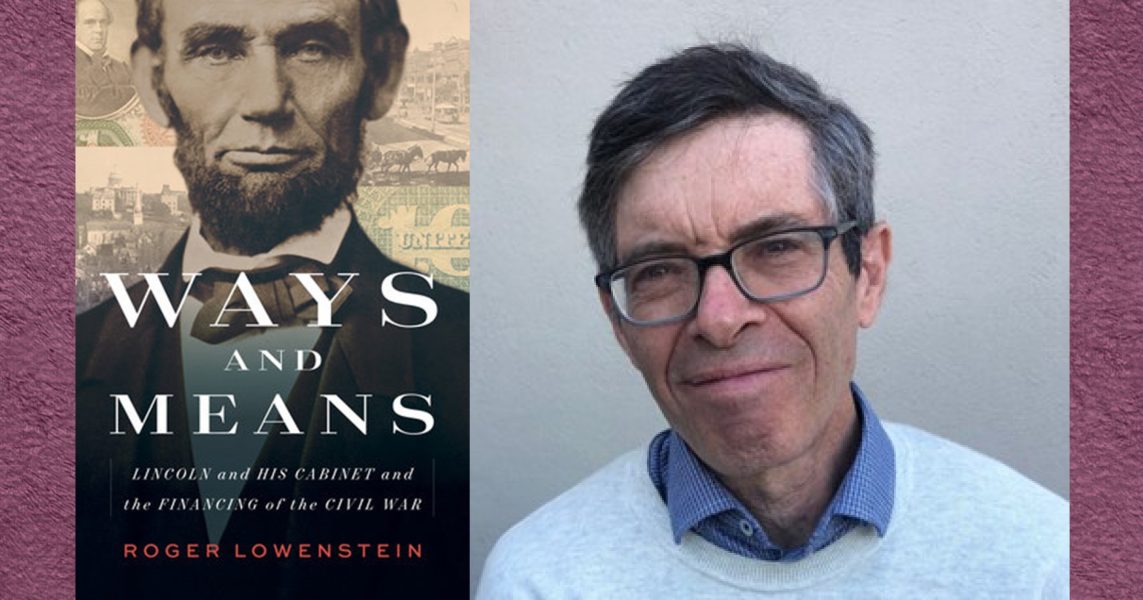 My fellow book enthusiasts, it brings me great joy to write that we will be sponsoring an author at the Morristown Festival of Books with an author meet-and-greet beforehand!
SAVE THE DATE: Oct. 8, 2022, at 9 a.m.
Aside from a hiatus in 2020 and 2021, we have sponsored this festival since 2014 to welcome new and seasoned authors to New Jersey, including Pulitzer Prize winners, National Book Award winners, New York Times bestsellers, and more.
Each festival, we sponsor an author and invite them to meet our clients for breakfast at the Dublin Pub in the heart of Morristown. The author says a few words, signs books, and we all walk over to the author's speech together. It's a great way to kick off the day.
This year, we are VERY excited to announce we are sponsoring financial journalist and award-winning author Roger Lowenstein, who will join us to discuss his latest book, Ways and Means: Lincoln and His Cabinet and the Financing of the Civil War.
It is a revelatory financial investigation into how Lincoln and his administration used the funding of the Civil War as the catalyst to centralize the government and accomplish the most far-reaching reform in the country's history.
We could not dream up a more perfect author to share a room with our book-loving clients. Mr. Lowenstein blends two of our favorite reading topics: Abraham Lincoln and American finance. It is mildly surprising nobody thought to write on this topic before—and we are lucky nobody else thought of it, because Lowenstein is one of the few authors alive today with the skillset needed to tell the story properly. It is masterfully done.
WHAT: Bodnar Financial Author Breakfast at the Morristown Festival of Books
WHEN: Saturday, Oct. 8, 2022, at 9 a.m.
WHERE: The Dublin Pub, 4 Pine St, Morristown, NJ 07960
RSVP: Email lorraine@bodnar.net with the names of those attending, or call the office 973-966-6939. Family and friends are welcome.
Last time we participated in the festival, we had almost 35 clients and friends attend the author breakfast and speech. We can't wait to see everybody again!
The opinions expressed in this material do not necessarily reflect the views of LPL Financial and are for general information only and are not intended to provide specific advice or recommendations for any individual. All performance referenced is historical and is no guarantee of future results. All indices are unmanaged and may not be invested into directly.