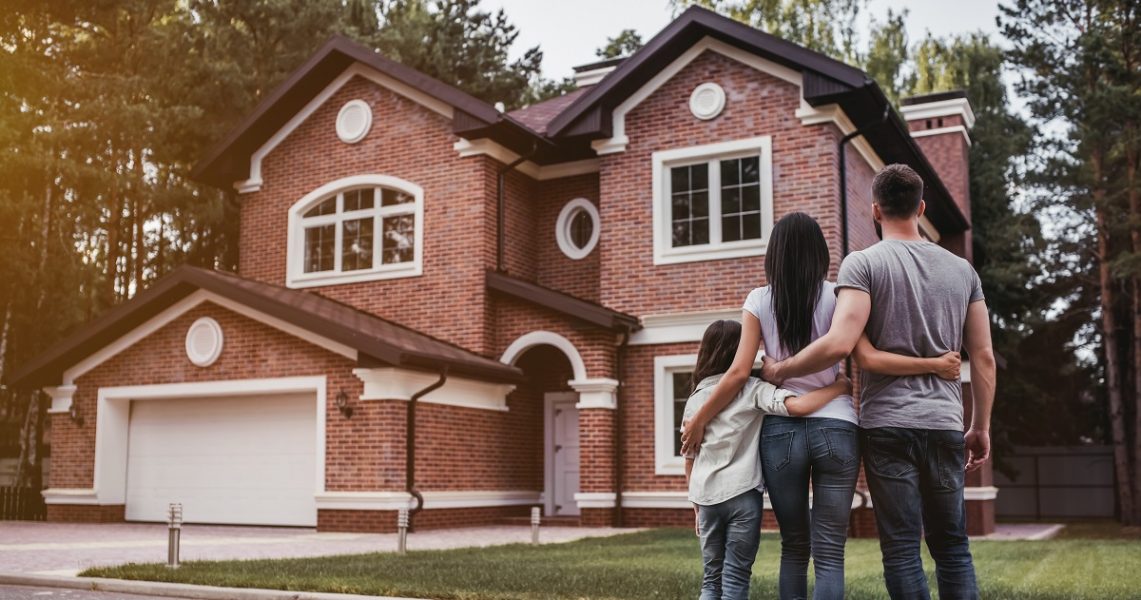 With the benefit of hindsight, any homeowner could make a long list of things they'd do differently the second time around. To quote Warren Buffett:
It's good to learn from your mistakes. It's better to learn from other people's mistakes.
In the spirit of learning from others, here are 5 strategies experienced homebuyers wish they knew when navigating the complicated -and stressful! – process of buying a house.
1) Pay more attention to the monthly payment
In terms of your family budget, the monthly house payment is more important than the final price tag of the home. Buying a home is like buying a car. Very rarely does someone walk into an auto dealership and say they want to buy a $30,000 car. They walk into the dealership and say, "I can afford a payment of $300/mo." They back into the sale.
Buying a house works the same way. Look at how much you are currently paying in rent, your current income, and your bank statements. Make sure the principal payment, interest, and property taxes add up to a monthly payment you can afford.
Remember, the monthly payment is more than just the mortgage! Insurance and taxes will destroy your monthly cash flow if you forget to include them in your budget ahead of time.
2) Make a bigger down payment
The bigger the down payment, the lower your monthly mortgage payment will be. Mortgage lenders typically expect a down payment of 20 percent of the home price, but there's no rule limiting you to that number.
Let's imagine you purchased a home for $500,000. A typical 20 percent down payment would be $100,000. You would need a mortgage covering the remaining balance of $400,000.
A 30-year mortgage loan of $400,000 (at 4.75 percent interest) would cost you an estimated monthly payment of $2,087. You would end up paying about $751,172 in total payments, and $351,172 in total interest.
If you put an extra $50,000 down, you would only need a 30-year mortgage of $350,000. At the same interest rate, this would drop your monthly payment down to $1,826. You would save approximately $93,896 in total payments, and $43,896 in total interest.
If you cannot afford to put more money down, consider arranging with your parents or grandparents to loan (or gift) money to use toward a larger down payment.
3) Splurge less on initial decorating and renovating
Most new homebuyers dig into their emergency savings funds to cover the down payment and closing costs. But purchasing a home does not give you a break from Murphy's law. The muffler on the car WILL still fall off. The first big storm WILL cause the roof -that you just had inspected- to leak. You WILL get pregnant and have that additional child. Families need money in the bank for when life happens on its own terms.
Buyers should beware of the "urge to splurge." Much like a wedding, buying a home is a major life event. People can get caught up in the moment and go wild at Home Depot and Target. For the sake of your credit card balance, sit down with your spouse and include all the "to-do list" items and estimated moving costs in your total homebuying budget. The less you can put on your credit card, the better.
4) Have extra cash on hand for inspections, appraisals, and closing costs
New homebuyers underestimate the amount of cash they will need for closing costs. Just filling up the escrow with property taxes and homeowner's insurance for the next quarter can be thousands of dollars. Buyers should also have a couple of thousand dollars reserved for the home appraisal and various inspections (i.e., house, septic, fireplace, etc.). These always end up costing more than you think!
Two of my clients, a young married couple, recently purchased their first home for $605,000. They visited my office with a copy of their statement of estimated closing costs, and it's a doozy. It included a $500 charge for a "loan origination fee," for the mere act of taking out the loan.
It also included a $2500 charge for "lender's title insurance," which protects the lender from any future lawsuits making a claim against the home, but not the buyer! Only in America would a family pay for insurance that doesn't protect them from anything. In total, it will cost them more than $14,000 to close.
5) Pay the mortgage extra and often
You read that right. Paying the mortgage "early and often" is nice, but what you really want to do is pay extra on your monthly payment.
If you can afford it, there is nothing stopping you from making larger principal payments each month. For a 30-year mortgage loan of $400,000 (at 4.75 percent interest), adding an extra $500 to the monthly payment would pay off the mortgage in 20 years and save the homeowner an estimated $131,000 in total interest paid.
Another way to cut years off your mortgage schedule is by making biweekly mortgage payments. This strategy allows you to sneak in an extra payment each year.
If you pay one-half of the typical monthly mortgage payment every two weeks rather than one full payment every month, a 30-year mortgage can be paid off in about 25 years. In this same example, a biweekly mortgage payment strategy would save the homeowner an estimated $62,000 in total interest paid.
Combine the two strategies, and you are looking at some very significant savings.
Hire a New Jersey Financial Planner
Making larger down payments and extra mortgage payments are attractive propositions, but they must fit comfortably within your whole financial strategy. Families should also be setting money aside each month for retirement savings, 529 college savings plans, emergency savings, and other basic household expenses.
Can you put life on hold to pay off a mortgage at lightning speed? Sure, but you will be miserable in your day-to-day life. In the end, it all comes down to balance.
Buying a home is a major life event. A financial planner can help you achieve this milestone without sacrificing your other long-term financial goals.
These are the opinions of Bodnar Financial Advisors, Inc. and not necessarily those of Cambridge, are for informational purposes only, and should not be construed or acted upon as individualized investment advice. Indices mentioned are unmanaged and cannot be invested into directly. Past performance is not a guarantee of future results.