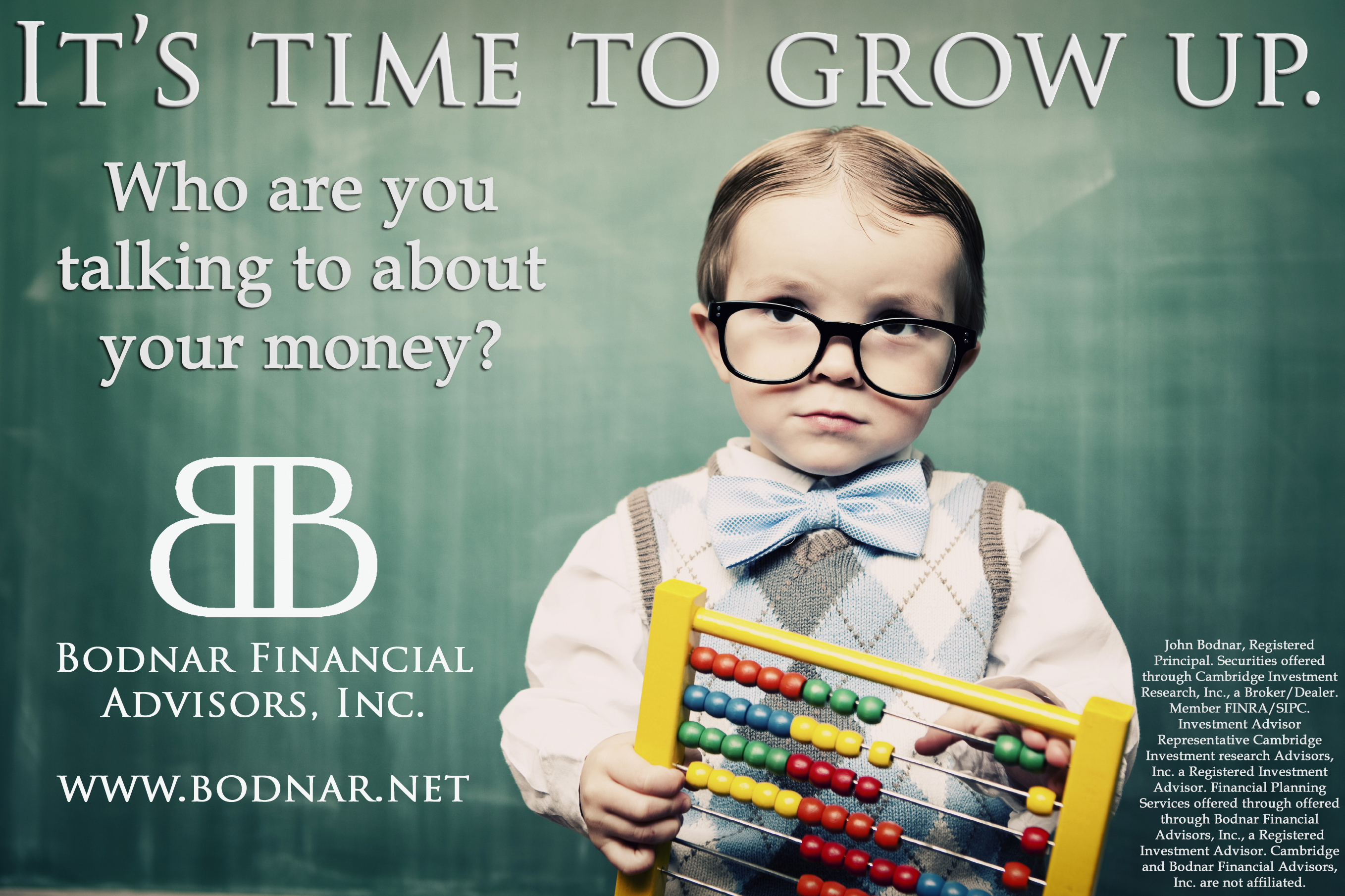 Watch out world: John Bodnar, CFP®, CIMA®, has a blog.
Bodnar Financial has been working hard this year to find new ways to jump into the digital space with social media, a website redesign, educational videos (coming soon!) and a blog.
We are SO excited to finally share our new digital "home base" with friends, family, clients, and future clients. Along with a more modern and user-friendly design, our new website has a number of new features that we encourage you to check out:
– Updated descriptions of our services
– Updated staff bios
– Connect buttons for easy access to our social media accounts
– A digital library of recent BFA publications
– Upcoming event announcements
– Office blog (If you are reading this, then you are already here….duh.)
The purpose of our blog is to educate Americans on financial issues, regardless of their net worth. Financial issues can be boring, but we aren't. Expect our blog posts to be short and sweet, informative, frank, and honest. We are a lighthearted office that believes life is too short not to enjoy where you work and who you work with, and it's sure as HECK too short to worry about money.
Money is a serious topic, and often an uncomfortable one. This blog is dedicated to individuals from all walks of life who are motivated to make a change and start working towards their financial life goals.
Knowledge is power, and it is never too late to begin your financial education.
The opinions expressed in this material do not necessarily reflect the views of LPL Financial and are for general information only and are not intended to provide specific advice or recommendations for any individual. All performance referenced is historical and is no guarantee of future results. All indices are unmanaged and may not be invested into directly.