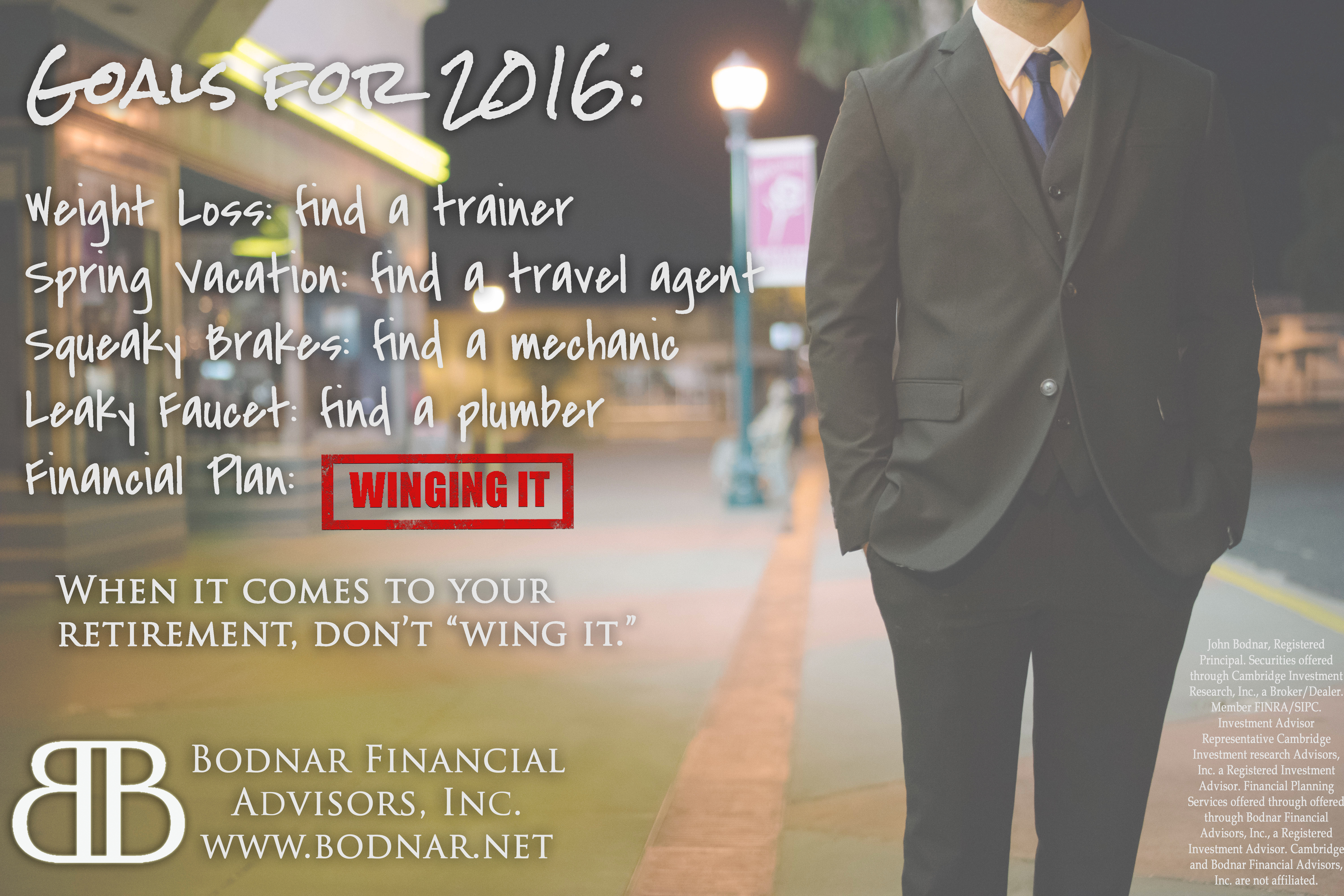 When it comes to your retirement, don't "wing it."
Society doesn't expect you to be an expert on politics, fitness, cars, home repair, or the like. Why should you have to be an expert on debt reduction, insurance, or wealth management?
Bodnar Financial can start you from square one to help you determine your unique financial goals, develop a spending budget, calculate net worth and retirement number, identify your risk tolerance, and maybe even help you find money from a 401(k)'s you forgot about years ago.
Contact the office today to see how Bodnar Financial can help you achieve your life goals with a sense of security.
These are the opinions of Bodnar Financial Advisors, Inc. and not necessarily those of Cambridge, are for informational purposes only, and should not be construed or acted upon as individualized investment advice. Indices mentioned are unmanaged and cannot be invested into directly. Past performance is not a guarantee of future results.