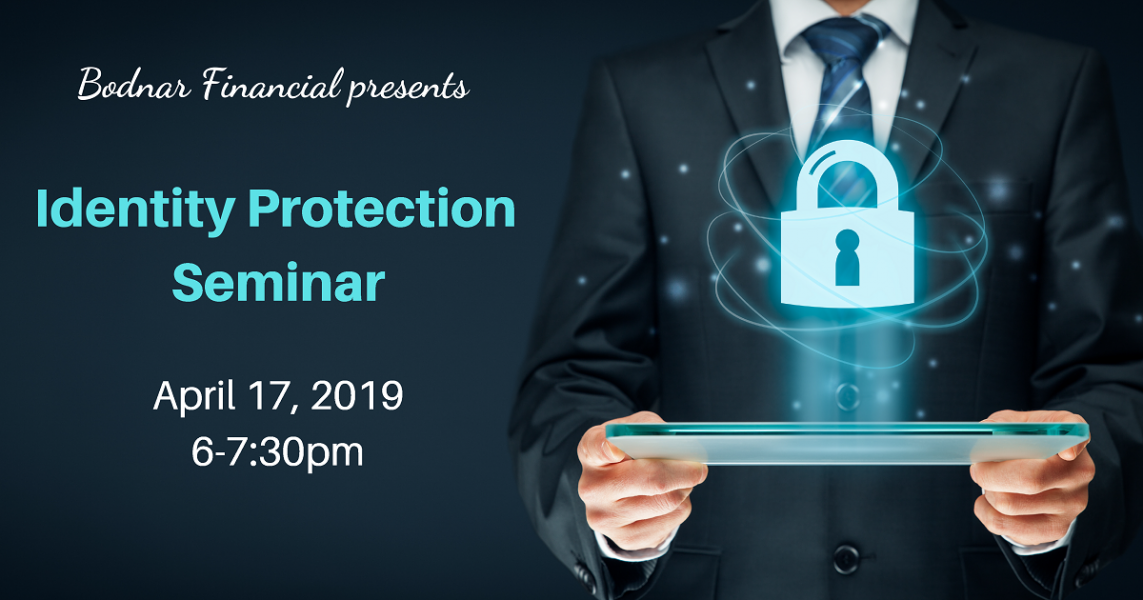 We are hosting a seminar on cyber security and the latest ways to protect your identity online.
The presentation will answer the following questions:
What are the latest identity scams targeting families in New Jersey? 
What can I do to protect my identity while online shopping, banking and browsing?
How can I tell if my Social Security number has been compromised?
Is purchasing identity theft protection really worth it? 
How can I verify the legitimacy of communication from the IRS?
What are the top email scams to look out for?
I try my best, but I know scammers are everywhere… what other defensive strategies do I need to know?   
EVENT: Identity Protection Seminar featuring John Bodnar, CFP® and web security consultant, Sam Webster
DATE: Wednesday, April 17, 2019
TIME: 6:00 – 7:30pm ET
PLACE: Bodnar Financial Advisors, Inc., 248 Columbia Turnpike, Florham Park, NJ 07932
Please RSVP to the office: 973-966-6939 by Apr. 15.
Hope to see you there!
These are the opinions of Bodnar Financial Advisors, Inc. and not necessarily those of Cambridge, are for informational purposes only, and should not be construed or acted upon as individualized investment advice. Indices mentioned are unmanaged and cannot be invested into directly. Past performance is not a guarantee of future results.