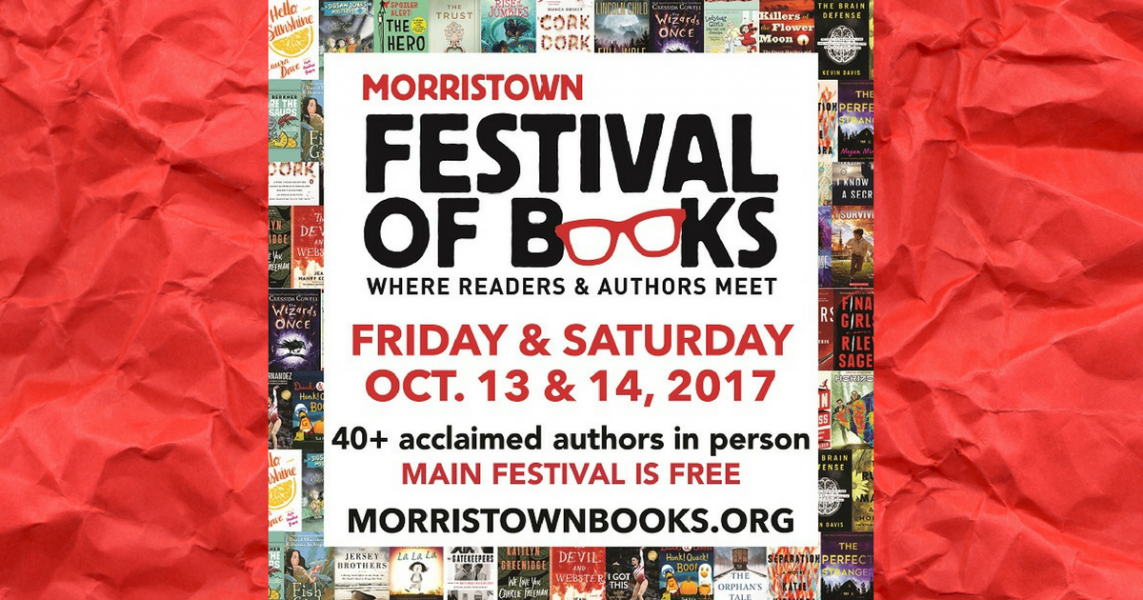 Attention all readers!!! The Morristown Festival of Books is back!
Join us on Saturday, October 14, 2017
Bodnar Financial has proudly participated in the festival since its inception in 2014. Every year, we sponsor an author and invite him/her to meet our clients for breakfast at the Dublin Pub. The author will say a few words during breakfast, sign a few books, and then we all walk over to the author's speech together. It's a great way to kick off the day, and enjoy the company of fellow book-lovers.
SAVE THE DATE: The annual Bodnar Financial author breakfast at the Dublin Pub will be on the morning of Saturday, October 14th (time TBA).
Last year, we had almost 35 clients and friends attend the author breakfast and speech. You can check out highlights from our 2016 gathering below. In the meantime, stay tuned for our 2017 author announcement!
UPDATE: You can see our 2017 author announcement here! 
These are the opinions of Bodnar Financial Advisors, Inc. and not necessarily those of Cambridge, are for informational purposes only, and should not be construed or acted upon as individualized investment advice. Indices mentioned are unmanaged and cannot be invested into directly. Past performance is not a guarantee of future results.